Cosmetology
The Cosmetology Course consists of 1800 hours of instruction over a period of 53 weeks.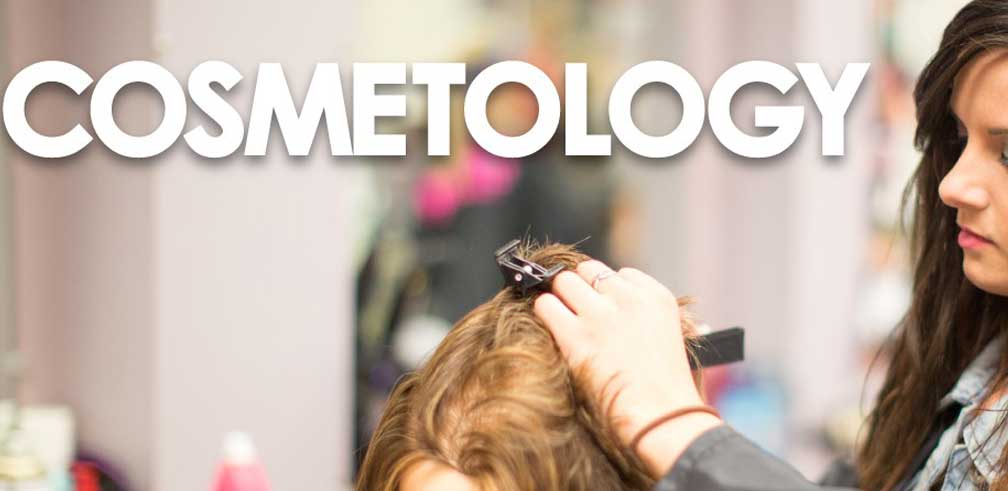 The Cosmetology Course instruction includes the following subjects:
Law, Ethics and Economics
Hygiene, Decontamination and Infection Control, Bacteriology and First Aid
Anatomy in Beauty Culture
Histology of the Skin, Nails and Hair
Electricity and Light Therapy
Chemistry for Cosmetologists
Salon Management and Salesmanship
Social Economic Relationship
History of Beauty Culture
Scalp and hair Treatment
Shampoo and Rinses
Hair Coloring and Lightening
Hairdressing, Pin Curls, Finger Waving, Hair Shaping and Permanent Waving
Hair Relaxing
Facials, Masks, Packs and Make-Up
Manicuring and Pedicuring
Dispensary and Appointment Desk
Curling Iron, Air Waving and Wiggery
In this program, you'll learn everything you need to know in cosmetology, hairstyling and manicuring to obtain entry-level employment in a cosmetology career and be prepared for your state board licensing examination. Through classroom instruction and hands-on training, you'll learn how to perform basic salon services for hair and nails, as well as how to do a full client consultation and market your services to prospective clients. Finally, you'll learn the basics of salon management and front desk operations.
Careers in Cosmetology
Hair Stylist
Hair Designer
Hair Color Technician
Texture Services Specialist
Manicurist
Nail Design Technologist
Makeup Technician
Resort Stylist
Cosmetology Instructor
Platform Artist