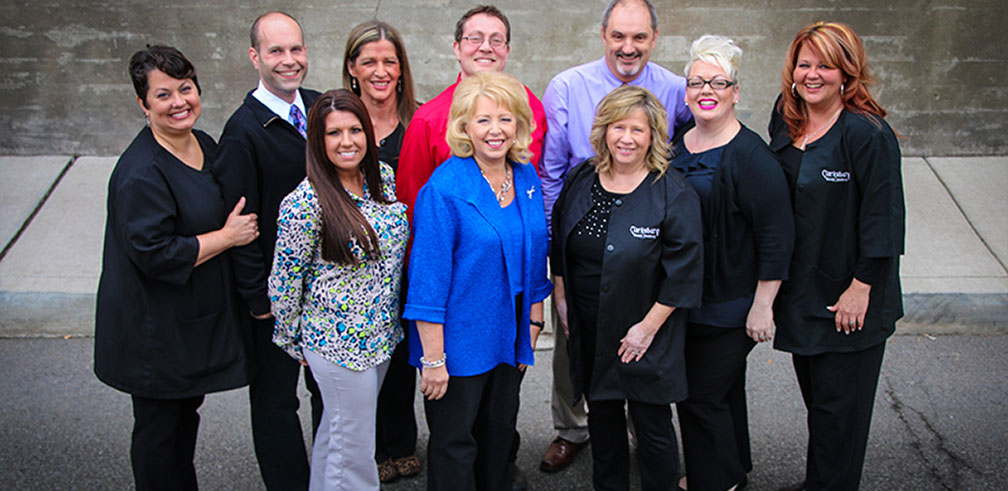 If you want the most up-to-date and competent instruction available, Clarksburg Beauty Academy is the right place for YOU! The objective of the Clarksburg Beauty Academy is to offer our students a comprehensive and approved training staff. We utilize the most modem instruction techniques and facilities leading to the successful completion, examination and licensing of eligible students for the practice of Cosmetology, Nail Technology and Massage Therapy.
"101 Celebrity Hairstyles" rated as one of the best Cosmetology School Clinics in the Country
Choosing a career is a task that requires much thought. There are many angles to consider. One of the most important is the demand for employment opportunities in your community. With intensive advertising stressing the importance of glamour, good grooming, and good health the American public is becoming increasingly aware of the necessity for looking and feeling their best at all times. This trend guarantees your future success in a growing industry.
As a future means of financial independence and security, the training you will receive offers you unlimited opportunities. Good stylists, technicians and therapist are always in demand. Our instructors can show you the way to turn your flare for creativity into a sure career opportunity. They will help bring out the creativity within you, which will reward you with pleasure, and pave the way to a substantial and steady income.
At this time I would like to invite you to come in for a tour of our school. You can meet with our Admissions Director who will answer any questions and explain your financial aid options. So please take your time to browse our site and then give me a call at 304-624-6475 to set up an appointment.